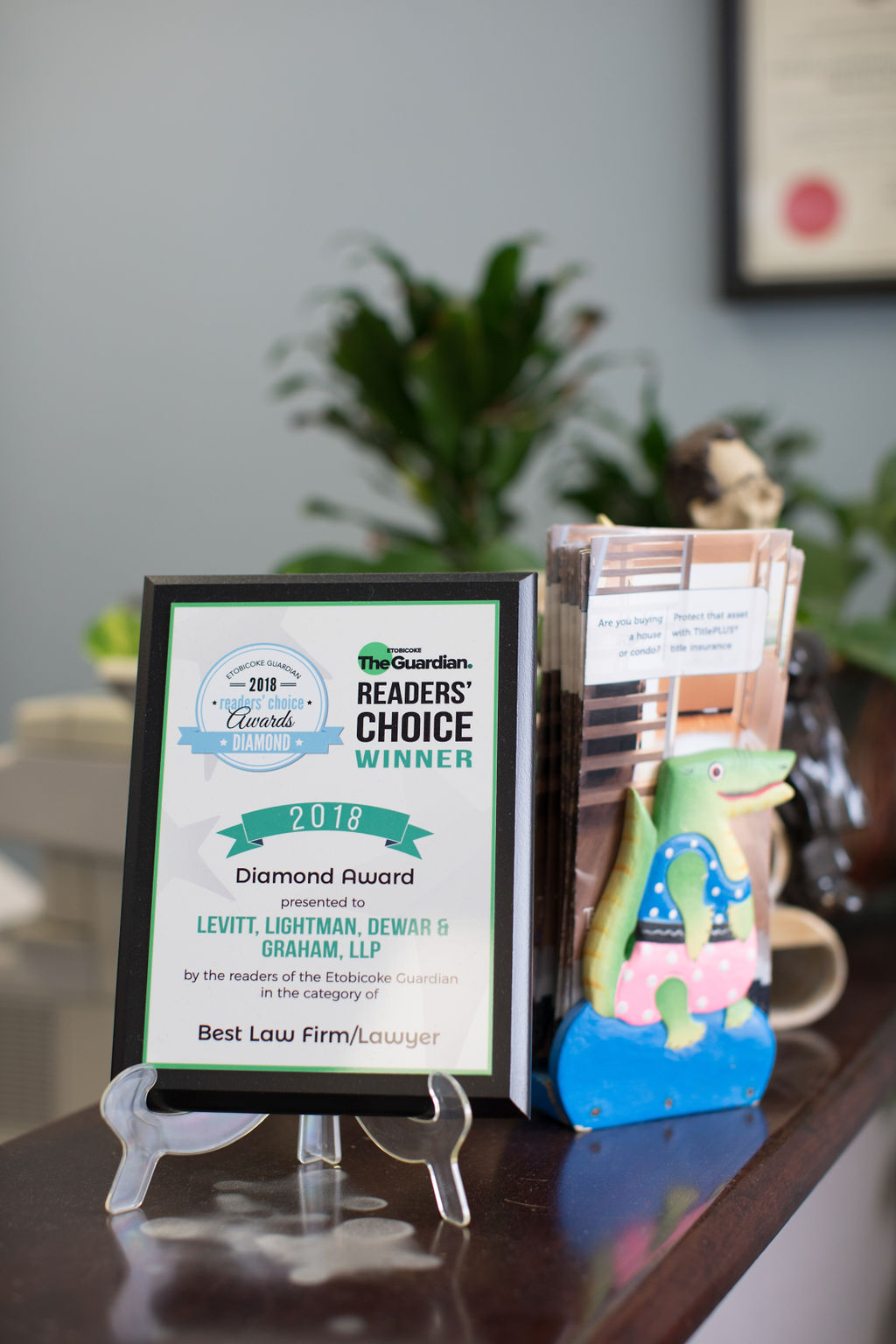 Family-run Etobicoke law firm
History
Levitt, Lightman, Dewar & Graham LLP is a family-run business with roots in our Etobicoke community that extend back to 1949, when lawyers Donald Dewar and Jack Graham opened a firm near Dundas and Burnhamthorpe.
In 1966, Fred Levitt opened his first practice in Etobicoke, helping clients navigate real estate, wills and estates, and business law. In 1977, Murray Lightman joined the practice, bringing with him expertise in family law. That year, Fred's brother, Sol, also joined the firm.
"Levitt, Levitt & Lightman" became entrenched in the community over the next few decades and, in 1998, purchased Dewar & Graham. Levitt, Lightman, Dewar & Graham LLP ("LLDG") was born.
Serving clients across GTA
Today, LLDG serves clients across Etobicoke, Mississauga, Brampton and the entire GTA. Our team of lawyers and expert staff is committed to helping clients with a wide range of legal needs – as efficiently and cost-effectively as possible.
We work across the following practice areas:
Preferred firm in the community
When clients work with LLDG, one of our experienced lawyers will always be the main point of contact for all legal requirements. We pride ourselves on being honest, approachable, and empathetic. We help clients with important moments in their lives, and we support them with unparalleled service to get the best outcomes possible.
Our mission hasn't gone unnoticed by the community: for 18 straight years, we have earned an Etobicoke Guardian Readers' Choice Award, which we proudly display in our office. Thanks to all our clients for voting us top law firm, again, in 2020.