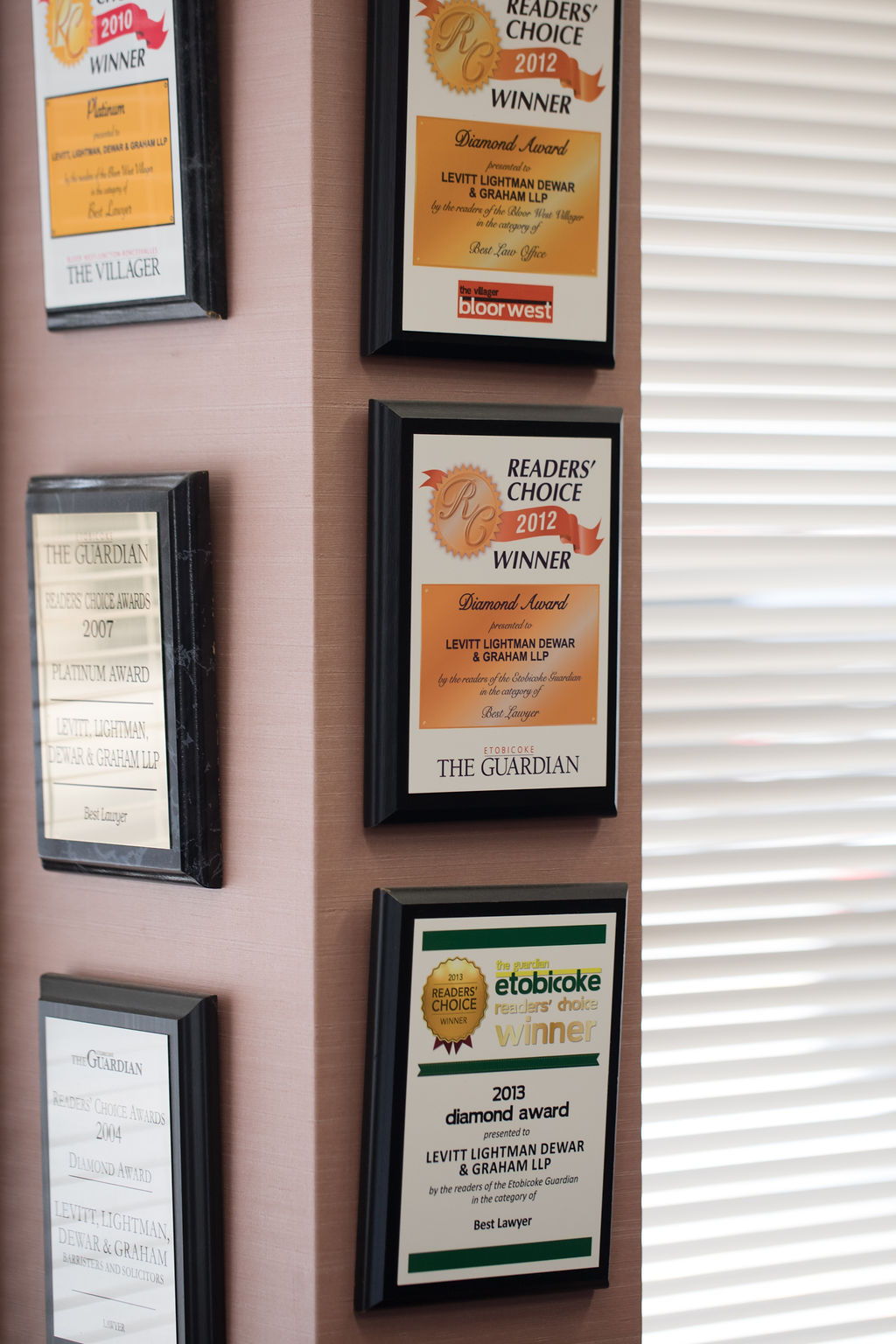 Protecting your assets and interests
In the case of separation, property acquired during a marriage must be identified and its value shared between spouses. There are some exceptions that must be traceable to an asset owned on the date of separation. You are entitled to a deduction for the value of assets brought into the marriage, unless the value comprised the matrimonial home.
In Ontario law, each spouse ideally receives an equal share of assets following an "equalization" process that considers factors. If you are married less than five years, there are other considerations. And in the case of common-law relationships, there is no automatic entitlement to property division.
The process of equalization and division can be complex, and it's important to seek experienced counsel to ensure an equitable solution during what is a often a time of high emotions.
At Levitt, Lightman, Dewar & Graham, LLP, we have extensive experience in the division of assets during divorce or separation, ranging from clients with modest estates to those with substantial asset holdings.