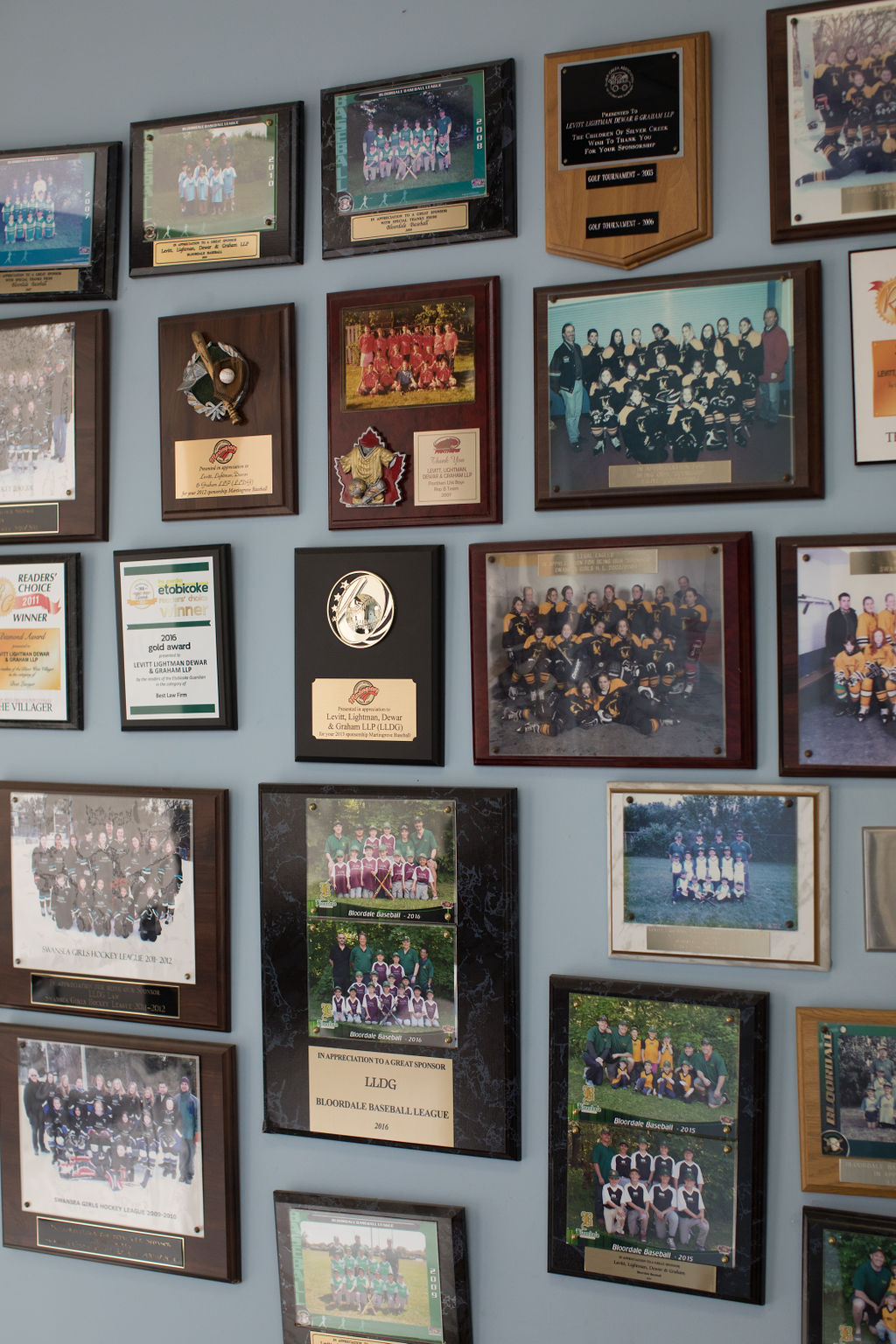 Invested in our community
We are proud neighbours. For decades, LLDG members have engaged with a range of support organizations, including Baycrest Hospital Men's Group, Etobicoke Services for Seniors, Reena Foundation, St George's Adult Literacy Program and Culturelink.
We also proudly support a range of youth sports, including:
We are also pleased to support the Silver Creek Centre and the Silver Creek Preschool.
We have led educational initiatives as well, providing legal seminars at key locations that have included the Toronto Business Development Centre, local bank branches, and at various community groups.
For speaking or sponsorship opportunities, please drop us a line anytime.
Award-winning law firm
We are thrilled to be Etobicoke's most-decorated law firms for more than two decades. After earning another medal for Best Law Firm in 2023, we have now won a Readers' Choice Award from the Etobicoke Guardian for 21 consecutive years. Thank you to all our clients and community for this great honor.
We are also proud to announce that LLDG partner, Richard Levitt, won a 2023 Etobicoke Guardian Readers' Choice medal for Best Lawyer in Etobicoke for the 3rd consecutive year.