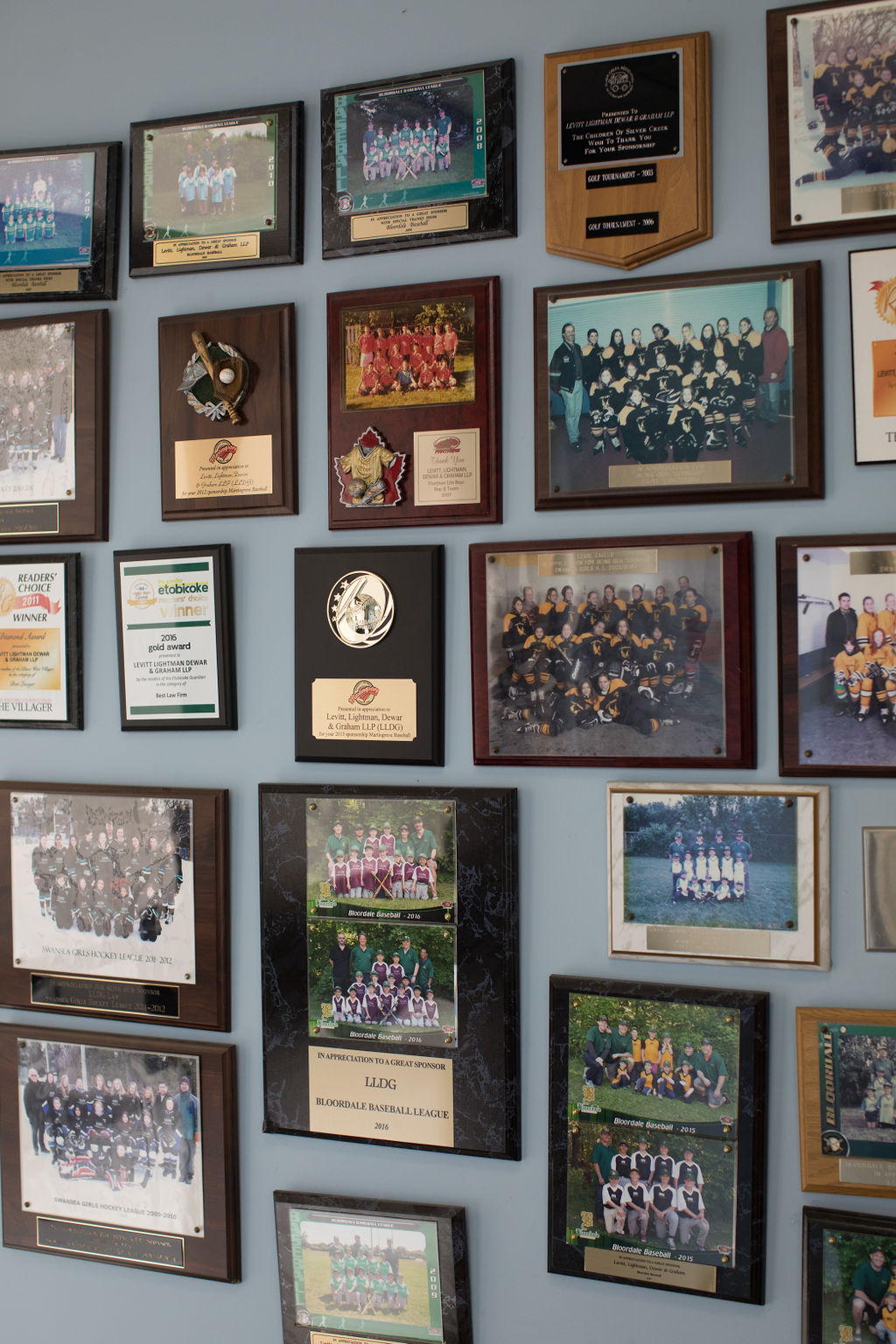 Invested in our community
Our firm has long been involved in our neighbourhood community. For decades, Levitt, Lightman, Dewar & Graham LLP members have participated with a range of support organizations, including Baycrest Hospital Men's Group, Etobicoke Services for Seniors, Reena Foundation, St George's Adult Literacy Program and Culturelink.
We also proudly support a range of youth sports, including:
We are also pleased to support the Silver Creek Centre and the Silver Creek Preschool.
In addition to sponsorships, we provide seminars in areas of our law practice at locations throughout the area, including the Toronto Business Development Centre, local bank branches, and at various community groups.
If you're interested in having one of our lawyers speak to your group, or if you'd like to inquire about sponsorship opportunities, please drop us a line anytime.
Award-winning law firm
We are thrilled to be among Etobicoke's most-awarded law firms these past two decades. In fact, we are pleased to announce that LLDG earned the First Place Diamond Medal for Best Law Firm from the Etobicoke Guardian Readers' Choice Awards once again in 2018. This marks the 16th consecutive year we have been awarded a medal.
We would like to give special thanks to all of our clients and everyone who has voted for us dating back to 2003.